WHAT IS CYBERSECURITY THREAT?
Cyber security threat has been one of the top concerns of organizations internationally. There have been a lot of technological advancements over the years. And since then, the internet has always been a part of our everyday lives.
With the role of the internet in our daily activities, cyber security threat has been very rampant. Even with security appliances installed into our networks, we are never fully safe. For as long as there is information that another person can use to his advantage, it could be stolen. Based on studies, the most common method of information leakage is through hacking while other organizations have a high vulnerability in terms of cyber-attacks due to lack or minimal cyber security strategies.
WHO IS VTECHNOLOGIST?
VTechnologist Pte. Ltd. is an offshore company, based in Singapore, composed of highly skilled consultants whose goal is to help their customers determine the right technology for the organization's needs. Their goal is to walk an extra mile with their clients by enabling improved operational efficiency by streamlining your work processes and resources. They work with leading technology partners to combine the latest in communications, wireless and other technologies' for their customers.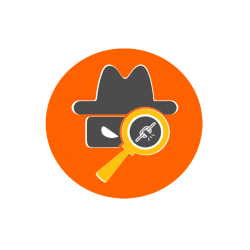 VULNERABILITY ASSESSMENT AND PENETRATION TESTING
Based on the principles of security which say Secure > Monitor > Evaluate > Improvise, VTechnologist believes in periodic health checks for its clientele. Their team of security experts, who holds decades of experience in various levels of audit requirements, plans, prepares and executes effective Vulnerability Assessments for organizations of any size and of domain.
The reports are completely lucid yet comprehensive. As a post health check process, VTechnologist designs and implements various technical/logistical processes and protocols to ensure better safety and compliance. VTechnologist provides VAPT services to baseline the security posture and thus plans for improvements.
This customized service will provide necessary recommendations to improve organization's security. Our skilled engineers use various tools to assess and identify threats & vulnerabilities in your IT Infrastructure. A group of domain experts, as needed shall be engaged to analyze the threats and to design the control.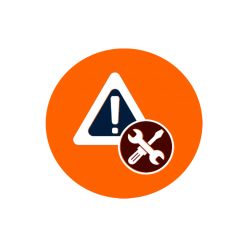 RISK ASSESSMENT
We all know that there are some inherent risks associated with every business and IT being the most critical component of most of the businesses today, it is important and a need to identify the risks associated by using IT and take appropriate actions to protect the business.
There are various kinds of risks spread across processes, people and technology, which can compromise your business. This calls for a proper systematic analysis of the risks and plan to overcome the risks.
SECURITY AUDIT
Corporate highways these days are more open. Organizations have become dynamic in adopting new technologies and new operating systems. It is necessary to study and understand that possible vulnerabilities exist on these platforms and it is essential to fix them as necessary to prevent internal or external exploits.  While the Network Perimeter Devices provides protection against external threats, it is essential to safeguard internal devices such as desktops, laptops, printers, scanners etc.

VTechnologist provides End Point Security Service that essentially addresses the security loopholes that exists on the end points. We use set of tools to scan the endpoints to understand the level of current security posture and will provide recommendations to improve the compliance score by providing comprehensive reports on vulnerabilities and mitigation plan.

Antivirus Management (AV) is an integral part of endpoint security. With this, our security engineers ensures that the endpoints are updated with latest definition/ signature files from respective Antivirus providers. VTechnologist's regular study in latest threats and exploits happening in the market enables us to provide faster response to the zero-day vulnerabilities.